Our Mission Statement​
We, the members of the congregation of Chalmers-Wesley United Church, believe that God has called us to  be a dynamic  Christian faith  community within this extraordinary UNESCO World Heritage Site in Quebec  City.  We aim to promote spiritual growth and Christian fellowship amidst the thousands of visitors we welcome from around the world, whether they are those who stay or those we see for only a day.  We meet all with respect, and in so doing, we honour the religious heritage of our past and enrich our present and future.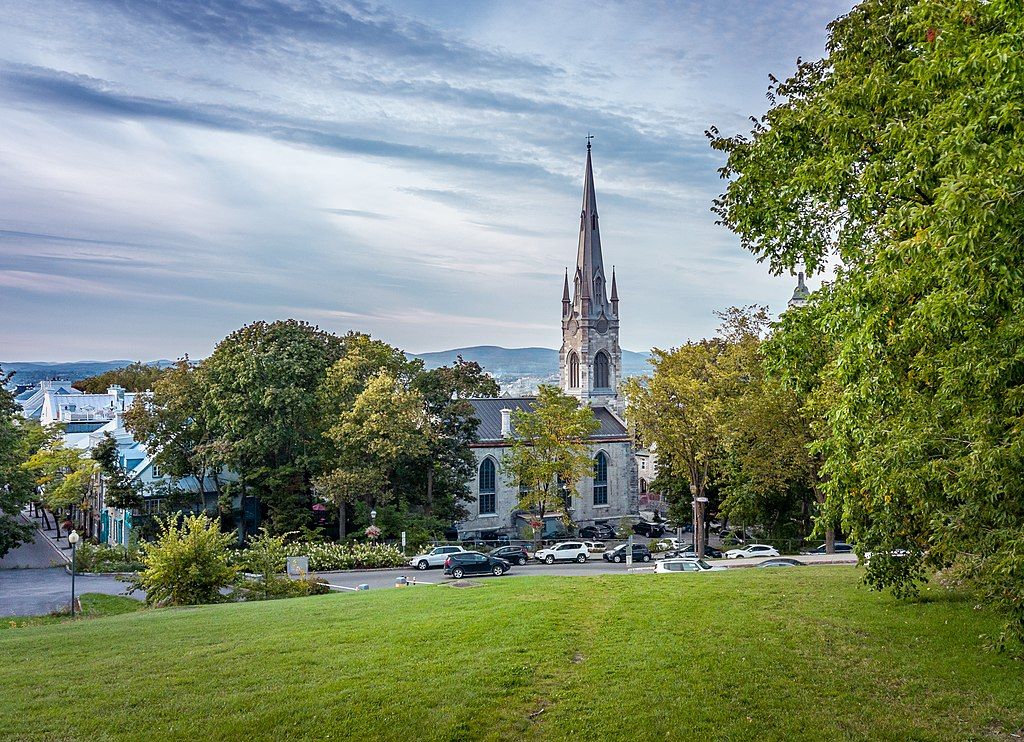 Our Goals
The goals of Chalmers-Wesley United Church are to ensure that :
we maintain our English-language United Church in Old Quebec;
we increase our accessibility to our local community, as well as tourists, in English and French;
we are open to all who wish to freely explore and develop their spiritual life through Christian worship, education, music, sociability and community action;
we are inclusive, respecting traditional values with openness;
we provide a range of worship opportunities for all age groups in English;
and that
we are active in supporting broader social needs of communities near and afar.
Our Principles
The fundamental principles guiding the actions of Chalmers-Wesley Church are that :
each individual's beliefs should be respected and valued;
individuals are encouraged to participate in all levels of the congregation's life and to bring forward new ideas and suggestions;
programs and services are developed through consultation with and consensus among the members and adherents of the congregation;
and that
we consider those in all Christian communities to be our brothers and sisters in Christ, and non-Christians to be children of the One True God.
Rev. Andrew Kinoti Lairenge
Pastor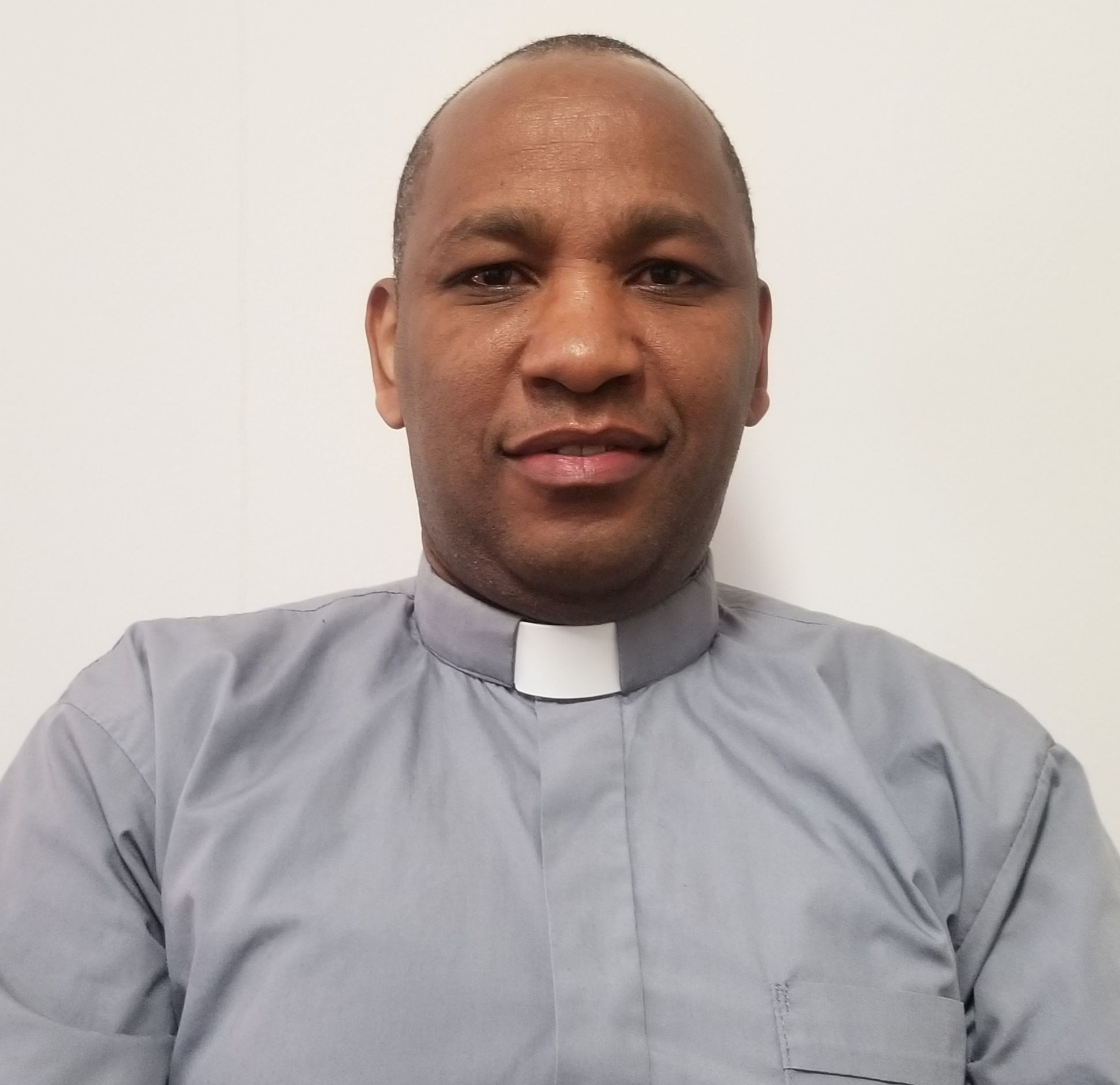 Andrew became the pastor of  Chalmers-Wesley United Church in June 2020 after ministering to Vermilion-Mannville United Church in Alberta for the previous five years. Andrew was ordained into ministry in 2005 by the Methodist church in Kenya. He has ministered in rural and Urban settings in Kenya, in Alberta, Canada and a short stint as a student in the United States. In 2017, Andrew was officially admitted into the United Church of Canada. He holds a Bachelor of Divinity degree (BD) from St. Paul's University, Limuru, Kenya, and a Masters of Theological Studies (MTS) from Drew University in New Jersey, U.S.A. He is currently working on his PhD in New Testament and Early Christianity at McGill University, Montreal.
In the wider Church, Andrew is a member of the Board of Vocation of The United Church of Canada. Outside the regular church ministry Andrew is passionate about the ministry of empowering those in the margins of the society.
Gordon Brown
Choir Master and Organist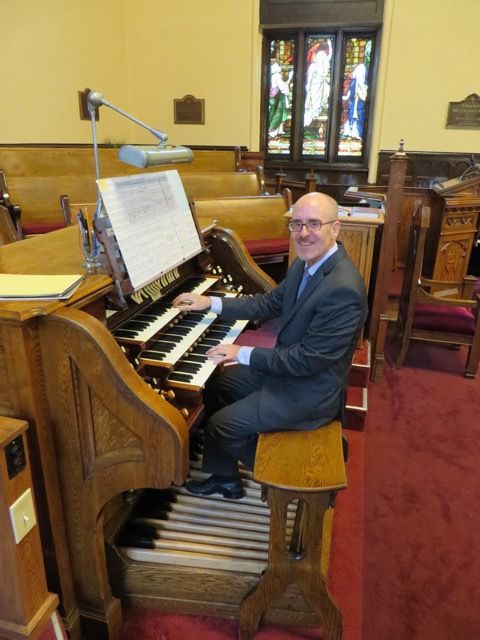 Gordon Brown's role as organist and choirmaster at Chalmers-Wesley represents a "coming home" to the United Church. He served as the Sunday school pianist and supply organist at the church of his youth, St. Andrew's United in Châteauguay, Québec. Looking back on those years, Gordon will always be grateful to his first piano teacher, Réjane Reid, who gave a solid musical education to several generations of young people in Châteauguay. During his university studies and subsequently, Gordon sang tenor in Baptist and Anglican choirs (including the choir of Chalmers-Wesley's neighbour, the Cathedral of the Holy Trinity). In recent years, Danny Belisle rekindled Gordon's interest in the organ through several years of private lessons, and Richard Paré opened up new horizons by guiding Gordon through an undergraduate program in music.  Gordon is a graduate of Université Laval in organ performance, where he was named to the music faculty's honour roll upon completing his BMus degree, and the Royal Conservatory of Music in piano performance (ARCT). In addition to his musical activities activities, Gordon was the Academic Dean at John Abbott College in Montreal, until his recent retirement at the end of June 2022.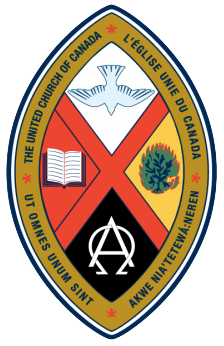 The United Church of Canada
The United Church of Canada is the largest Protestant denomination in Canada. Ours is a rich history closely entwined with the development of Canada itself.  We value:
Inclusiveness
Jesus welcomed everyone, whether they were poor, rich, or just getting by; ill or healthy; self-made or educated; popular or a loner; secure or full of doubts. The United Church of Canada prides itself on following His example.
Children
The church works hard to appreciate children. They are welcome and full participants at the heart of each congregation, bringing ideas and unique talents that can inspire the entire church.
Multi-faith Relations
The United Church of Canada views the religious practice of all people of goodwill with respect and gratitude. We believe the Spirit of God is at work in many different faith communities.
Social Justice
Caring for one another was central to Jesus' teachings: Feed the hungry, satisfy the thirsty, shelter the homeless, clothe the naked, care for the sick, visit those in prison. We believe we strengthen one another to work, through God's grace, for a better world. To this end, we cooperate with other churches, faith traditions, and people of goodwill to eliminate poverty and protect those who are most vulnerable.
To learn more about the United Church of Canada please you can consult united-church.ca
Remember All the Way: the History of Chalmers-Wesley United Church, Quebec City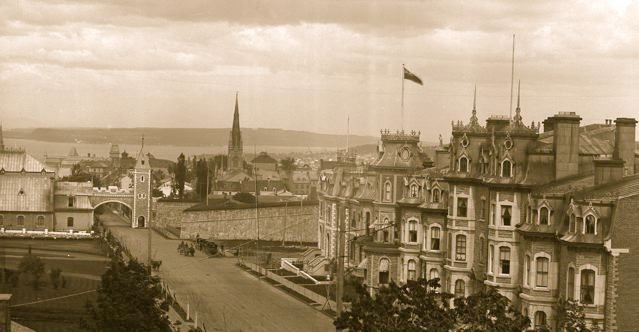 In 2000, Chalmers-Wesley celebrated the 200th anniversary of the organization of the Congregationalist Church in Quebec City. In 2003, we celebrated the 150th anniversary of the opening of Chalmers Free Presbyterian Church. To mark these special occasions, we decided to have a book written to preserve our community's religious heritage. The book was launched in December 2006.

Remember All the Way, the History of Chalmers-Wesley United Church, Quebec City, was written by the late George W. Crawford, a former member of the congregation.  The book tells the story of the triumphs and failures, dreams and realities that the various congregations and ministers faced as they strove to build their churches in Quebec. It also introduces us to Quebec City's great shipbuilders – Thomas Hamilton Oliver and John Munn – and to the Gibb, Ross, Webster, Holt and Renfrew families, who played key roles in the economic development of the city and in the various churches that are now embodied in Chalmers-Wesley.

The title of the book was inspired by Deuteronomy 8:2, "And you shall remember all the way which the Lord your God has led you."

The book is 276 pages in length and includes over 100 photos, illustrations and maps. The cost is $20 plus postage and handling (exact cost depends on where you live and current Canada Post rates.). You may purchase a copy of Remember All the Way at the church, or order one by calling us at 418-692-2640.
Reaching out to care for our community
Our congregation, while small, is motivated by the words of Jesus in the Gospel of Matthew - "For I was hungry and you gave me something to eat, I was thirsty and you gave me something to drink, I was a stranger and you invited me in, I needed clothes and you clothed me, I was sick and you looked after me, I was in prison and you came to visit me." (Matthew 25:35-36)
We do all that we can to help the poor, take care of the sick and welcome the stranger. Many members of the congregation choose to give a portion of their weekly or monthly offerings to the United Church of Canada's Mission and Service Fund which helps people in Canada and around the world. We prepare Easter Baby Baskets wherein our members provide necessities and small luxuries for newborns whose families use the English social services.  We are strong partners with the Community Christmas Hamper Campaign which originated at Chalmers-Wesley in 1967 and since 1995 has been coordinated through the Jeffery Hale Community Centre.
Those we help are strangers but all are warmly cared for in our hearts.